Welcome
Over 25 years of hands-on experience allows us to help our clients navigate the regulatory and compliance issues faced on a daily basis as well as occasional unwanted surprises encountered.
Consulting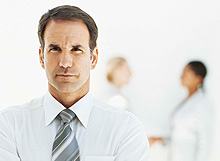 Our experience working with FDA / ISO / International compliance & regulatory issues allows us to help our clients meet their regulatory challenges. Quality systems, submissions, technical, audits, etc.
more info
Training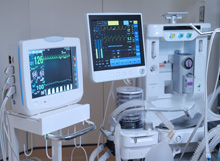 10 Courses, July 10-14, 2017 at the Disneyland Resort. Important Medical Device compliance topics. Prepare before your next FDA Inspection or Notified Body audit. See our list of one day courses. Take one or more. Full details on this site now! Call or email with any questions.
more info
On-site Training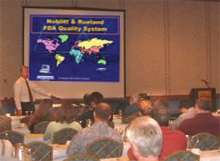 Clients find on-site or in-house, private training to be very beneficial and cost effective for their teams. Courses can be taught specific or customized to the company, products, and processes.
more info
Training Program at Disneyland Resort will cover many critical regulatory topics!
Over a period of 5 days from July 10-14, 2017, ten (10) courses will be taught in Southern California on a variety of critical regulatory topics that the U.S. FDA and international regulatory bodies have on their radar during inspections. The subject matter of these courses show up as the top Warning Letter citations and FDA 483 observations after an FDA inspection. Topics will range from Quality system compliance (FDA, NEW ISO 13485:2016), Design Control, Risk Management, Software V&V compliance strategies, Complaint Handling & MDRs, CAPA, Process Validation, Auditing, and Submissions (510(k) and CE Marking). Meet your training requirements and be prepared for your next inspection. Attendees may register for one or more courses. Discounts available.Full details on this site now! Call or email with any questions.
more info
Training / Course Highlights
Details of FDA Quality System regulation (21 CFR Part 820) will be discussed and followed by how to integrate multiple quality systems (FDA, NEW ISO 13485:2016) into one quality system

Design Control compliance for FDA & ISO will be followed by Risk Management in which both courses will discuss proven techniques for compliance. EN ISO 14971 discussion will be included.

Complaint Handling, MDR, CAPA, Process Validation, and Software V&V are very high on FDA's list of Warning Letter citations every year. These are areas you can expect FDA and Notified Bodies to look.

510(k) submissions & CE Marking is the lifeblood of most medical device companies. We will be teaching how to create a 510(k) submission package and how to CE Mark your devices.
more info
About us
Noblitt & Rueland has over 25 years of experience helping Medical Device manufacturers with FDA & International Regulatory and Compliance issues. From Consulting services by experts to training well over 4000 medical device employees we have the expertise & knowledge to get the job done right.
more info
Services Spotlight: Software Quality Assurance
Just one of our many services, our Software Quality Assurance consulting has benefited many clients by either helping to implement a FDA & ISO compliant Software Quality Assurance program/process or by assessing their current system for improvements. Having a system that seamlessly fits into your overall Design Control process or Quality System can improve overall compliance and efficiency..